OzonPro 20000
The OzonPro 20000 ozone generator is the most powerful model; it generates 20 grams of ozone per hour and is suitable for large rooms such as shops, canteens, school classrooms, restaurants, health farms and other large public premises. You can set the timer within the range from 0 to 120 minutes which is sufficient time for the areas from 30 to 600 m2.
OzonPro ozone generator – efficient protection against viruses
The OzonPro ozone generator utilizes a high-voltage discharge for producing ozone, i.e. transforming atmospheric oxygen O2 to gaseous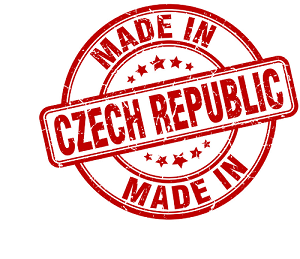 ozone O3. An integrated fan simultaneously disperses the generated gas in the places of application. Ozone fills the closed space completely and penetrates into all gaps and pores in various materials where it sterilizes and disinfects with its strong oxidizing effect. Then it is decomposed spontaneously to oxygen O2 again. Ozone exterminates almost all known bacteria and viruses including coronaviruses (effect of ozone is about 50 times stronger and 3,000 times faster than the effect of chlorine – oxidation leads to the destruction of the cell walls of micro-organisms. As opposed to traditional disinfection agents, ozone does not leave any harmful or toxic residues. The strong deodorizing effect then causes the destruction of smelly substances and thus also a reduction of odour. Ozone as a gas can also be utilized successfully for the elimination of the causes leading to the formation of harmful moulds, allergens and various species of insect.
STERILIZATION AND DISINFECTION – IT DESTROYS BACTERIA AND VIRUSES INCLUDING CORONAVIRUSES.
DEODORIZATION – IT REMOVES MOULDS AND ELIMINATES ODOURS.
HEALTH – IT CLEANS THE AIR AND REDUCES THE AMOUNT OF DUST AND ALLERGENS.
The OzonPro ozone generator is an ideal economical solution for an application like this. With its compact size (w×h×d) 255×250×270 mm and weight of 3.9 kg, it represents a mobile device which is predetermined for the widest range of households and professional applications.
Key features:
It utilizes high-voltage discharge for ozone production
It is fitted with a timer with selectable ozone production time
It has a compact size and simple control and installation
It is made from stainless steel
36-month guarantee
A Czech product with the certainty of immediately available consultancy and service
CE certificate
Technical parameters:

Basic
| | | | | |
| --- | --- | --- | --- | --- |
| Power supply: | Electricity | | Adjustable timer: | 120 minutes of operation |
| Installation: | mobile | | Operating temperature: | 2 °C to 40 °C |
| Certification: | CE | | Weight: | 3,9 kg |
| Voltage: | 230 V AC | | Dimensions (w×h×d): | 255×250×270 (with retracted handle) |
| Power input: | 140 W | | Noise: | 60 dB |
| Fan output: | 2,8 m3/min | | Discharge chamber service life: | min. 5000 h |
Ozone
| | |
| --- | --- |
| Production process: | Electric discharge |
| Developed gas quantity: | 20 g/h |
| Recommended room capacity: | 30 m3 - 600 m3 |
Time required for ozone treatment
Room capacity
Product
Car/Truck
30 m3
60 m3
80 m3
150 m3
200 m3
300 m3

OzonPro 5000

15 min

80 min

120 min

120 min

---

---

---

OzonPro 10000

10 min

60 min

80 min

100 min

120 min

120 min

---

OzonPro 20000

---

40 min

60 min

80 min

100 min

120 min

120 min

OzonPro 5000/12V

15 min for a car and a truck cabin
Package contents:
1× OzonPro ozone generator 20000

1× power supply cable (230 V)

1× Instruction Manual (for ozone treatment of rooms and vehicles)

1× warning plate to be attached to the door: "Do not enter, ozone treatment in process"
Caution with respect to safe use of the ozone generator:
The ozone generator is designed for repeated treatment of rooms and may not be used while any persons, animals and plants are present in the room!
The time required for application as well as the time necessary for ozone reaction and decomposition back to oxygen is specified in the detailed instruction manual. A typical application time is 5 to 30 minutes.
Never use the ozone generator in an excessively humid interior (e.g. after cleaning the car using a wet method); excessive atmospheric humidity could be a source of corrosion of the ozone generator discharging plate with resulting shortened service life of the generator.
This type of generator is not intended for ozone treatment of water; it is designed only for air.